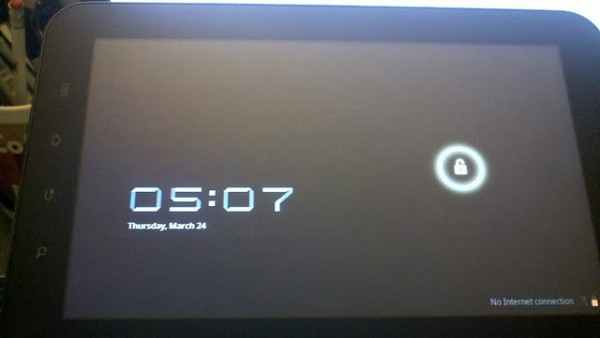 Admit it Galaxy Tab owners, that picture above is quite beautiful.  Honeycomb, booted up and looking as pretty as you would have expected?  Now, if only it was available to everyone, we'd be having one hell of a Friday.  We're getting close though, according to XDA member spacemoose1 who is leading the charge to get Android 3.0 on a device that may not see it otherwise.  Sure, Samsung claimed back in 2010 that it would be updated to something at some point, but I'm willing to bet Fascinate owners have an opinion on that.
We're definitely getting close, although there are still some things to be worked out on this attempt including wi-fi.  So don't expect to have it up and running on your device today, but instead applaud a great step towards HC goodness.  
Follow this XDA thread to find out the latest on HC for the GTab.
Cheers Tom!