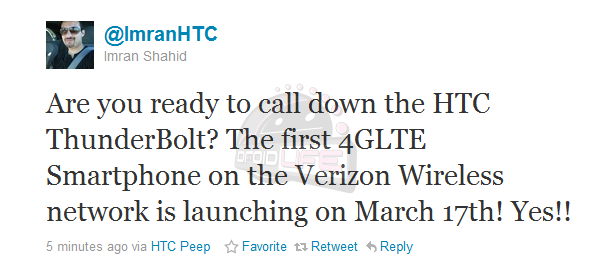 Hello, Imran Shahid.  You appear to work for HTC as a regional sales manager and have just tweeted some very sweet words.  March 17 as a launch day for the Thunderbolt?  That is exactly what we wanted to hear from someone who we would assume would have some legitimate knowledge of the situation.  Not that this date is new to anyone who has followed our hypebeasted coverage, but we like hearing additional confirmations.
Update:  Tweet from Imran has already been removed.  Whoops!
Seriously…someone make it all stop.
February 14, 17, 24. March 3, 10, 17, 18, 21.
Cheers @antroyd!