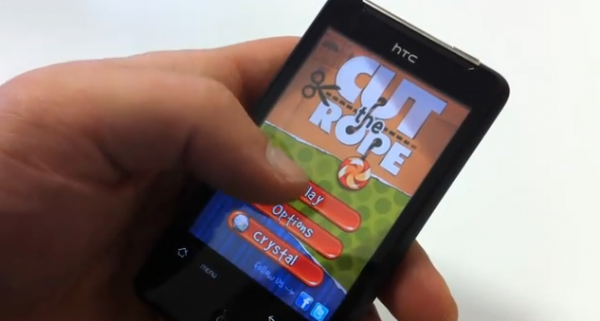 We've been following Cut the Rope since back in October, so when we received this video almost an hour ago now, we seriously popped out of our seats.  This is one of those iOS games that has taken the mobile world by storm, but has been absent from the Android platform and that's a damn shame.  And I even hate to admit this, but this game is good enough that I actually downloaded it to an iPod Touch, just so that I could spend some quality time with it.
Well today, ZeptoLab, released a quick preview video that shows the Android version of the game in action with a note in the description reading "The release date will be announced later."  All we can hope for, is a non-Thunderbolt approach to this release and we should have it in no time.  
Cheers to everyone who sent this in!