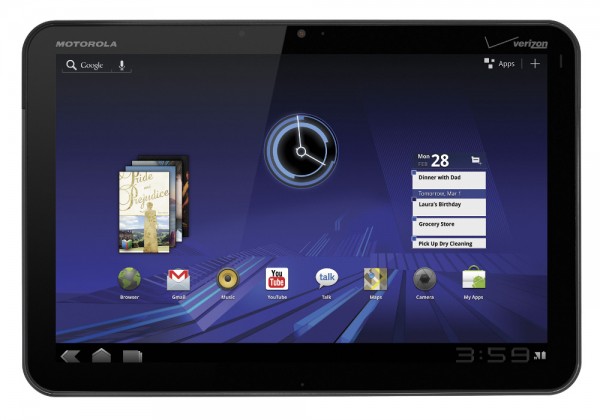 For those of you heading into a Best Buy or Verizon store early tomorrow morning to pick up a Motorola XOOM, you are probably wondering how the upgrade process to 4G LTE will work and we have you covered.  As expected, the upgrade will be free to everyone and will be available approximately 90 days after launch, so we're looking at May before this thing will be cooking up those 4G speeds.  And as we were told by Motorola at CES, you will have to send in your device and will be without it for 6 days while they upgrade the hardware and software.
Full details after the break.  
This info will all be available tomorrow here:  http://www.verizonwireless.com/Xoom4GLTEUpgrade
______________________
Some of our best videos.