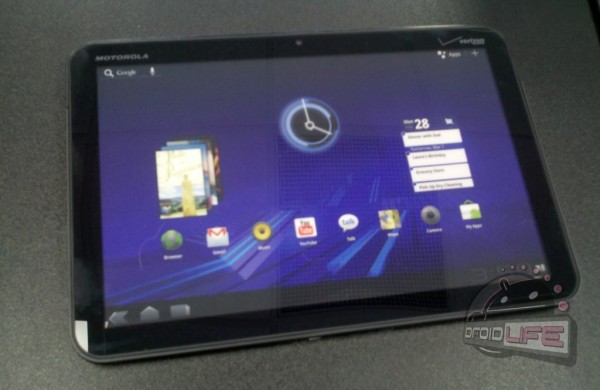 There hasn't been any official word out of Verizon's camp yet, but we're still expecting the Motorola XOOM to drop this Thursday (24th) and with the arrival of dummy units in stores, Big Red will likely spread the news either tomorrow or Monday.
Update:  Sounds like real units are also in stores.  Looks like we're on for this week!
Back side after the break!  
Cheers ___!