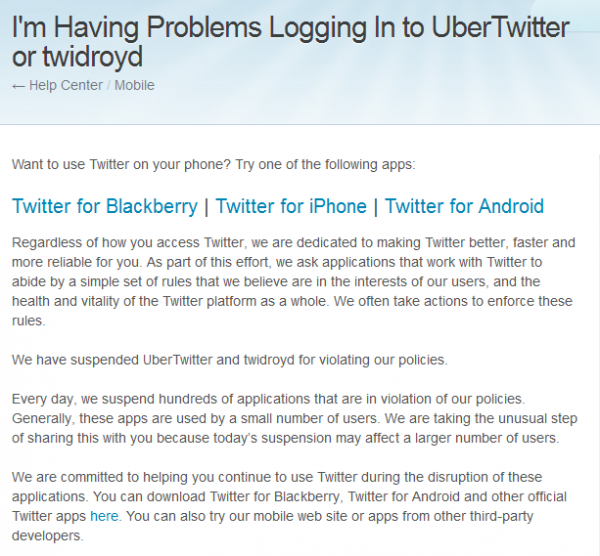 Uh oh.  Twitter has found some issues in a variety of apps on Android and decided to suspend them for the time being.  Topping the list is twidroyd (UberTwitter for Blackberry), which as you all know, is one of the biggest Twitter apps and has thousands and thousands of users.  It's unclear exactly what they've all done to warrant this reaction from Twitter, so we'll hold off from taking sides at this time.  The support thread above simply states that they have violated policies, but goes into plenty of indirect points as to why they may have dropped the hammer.  Interesting stuff.  We always try to recommend that readers go with Hootsuite, Tweetdeck or Seesmic anyway.
Here is the support thread.
Update:  The folks at UberMedia are doing their best to fix this situation.  The twidroyd account has tweeting the following message to inform users that they will be back up in no time.  But if you want something new anyway, then check out this poll we're running to decide which is the most popular Twitter app on Android.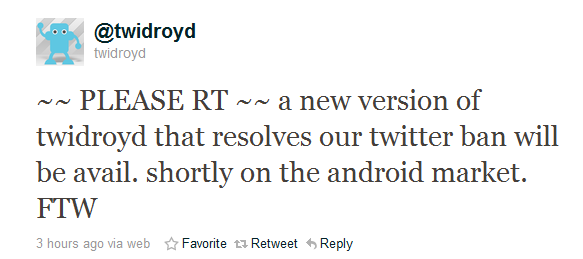 Anyone a twidroyd or UberTwitter user?
Cheers Allen!