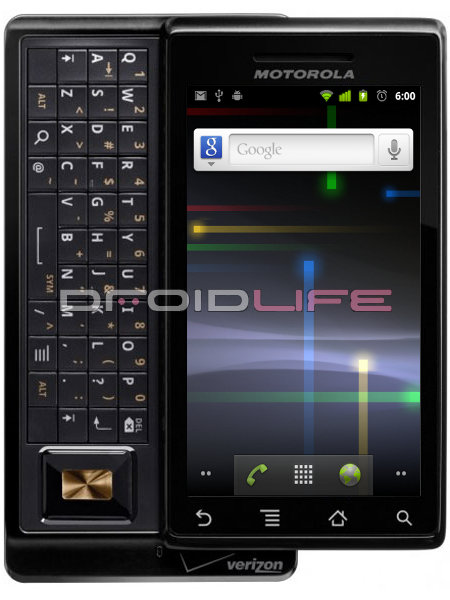 Original DROID users, it's time to get your Gingerbread on and you can thank our friend Peter Alfonso for it.  With most of us accepting the fact that the OG will never see an official Android 2.3 build from Moto, Pete has taken it upon himself to make sure you get damn close.  His newest ROM is a stock AOSP 2.3.2 build which is about as new as you'll see, but the plans are for this to be updated as Google updates, meaning you'll definitely see 2.3.3 the minute it's available.  And when I say "stock" I'm not messing around.  Sure, he tweaked some things here and there to give you a great experience, but on the outside, it will look just like an official update that you have received OTA.  Stock launcher, ringtones, wallpaper, boot animation and neural network live paper are all included, so this won't feel like a "custom" ROM, but that's the point.
The goal is for this to become a way to keep the hundreds of thousands of OG users running the latest Android build.  You'll notice in the filename below a "GPA10" which is the start of his naming convention.  As you see that number continue to rise, that will likely mean that you need to update to the latest build.
And if you don't want that 100% stock feel, don't worry as he'll be adding features to Bugless Beast.
Thanks Pete!
Download:  GPA10DEODEXED.zip
Flash to your phone just as you would any other ROM.  Please make a backup!
Additional details and support can be found at Pete's site.