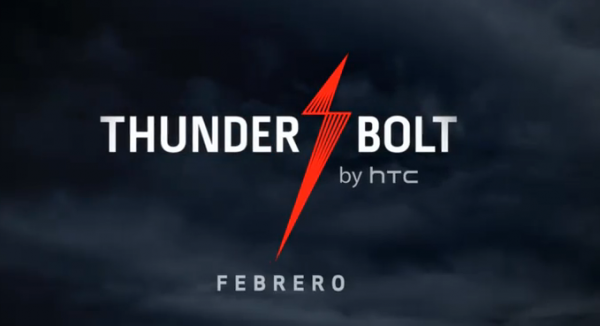 Remember that super intense HTC Thunderbolt teaser ad that Verizon released yesterday in Spanish?  We hoped you enjoyed it, as it's no longer available and we'll simply tie that into the news we received about the device being delayed with no ETA.  The odd thing here is the fact that the official Verizon Twitter account was raving about the commercial this morning and even reminded users that an English version was supposed to be on the way.  
As you can see from the screenshot I just grabbed of that tweet below, the video is definitely gone…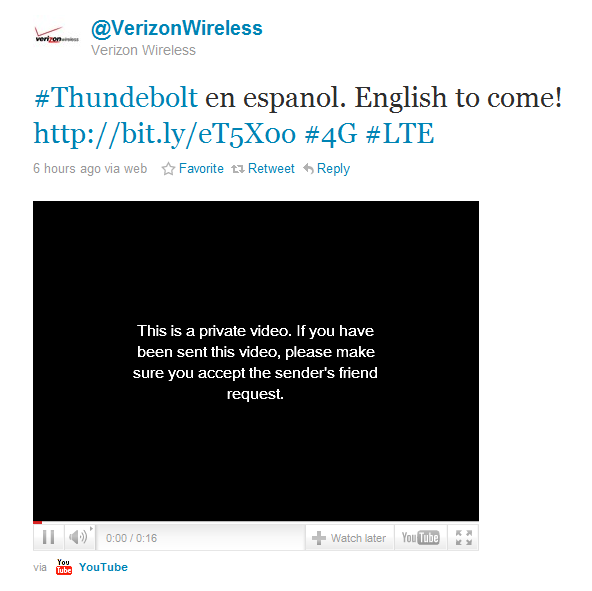 And in probably unrelated news with bad timing, HTC tweeted this message within the past hour…

If you check out their Facebook page, we're pretty sure they are referring to Mobile World Congress which starts on February 14th, but it's just too odd that the 14th was also the day we were expecting the Thunderbolt to land.  And maybe they'll come out and announce the TBolt's availability at MWC, although we'll admit that doing so in Spain for a phone that's strictly meant for the U.S. would be a little whacky.  Incredible 2 then?
Weirdest week ever.
Cheers @rusty_richards!