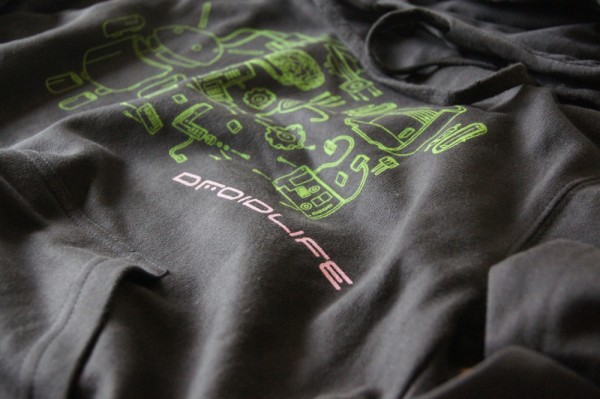 It's time to announce another contest winner here at Droid Life!  In just one day we had over 900 entries which blows my mind.  We can't thank you all enough for the massive amount of support.  This community just keeps getting better by the day and it has been a pleasure to watch it grow from day 1.
So what was up for grabs?  A limited edition Droid Life hoodie with special pink branding.  This is as "limited" as it gets and will likely never be available for mass consumption.  Luckily, we have a few, so maybe someone else will have a chance to win one later on.  For now though, we've got one winner…
@Maizekidstill81
Congrats Dave!  We've already reached out to him and are in the process of getting his info.  Stay tuned though, we have so much stuff to give away right now that you won't want to miss it.
Thanks again everyone.