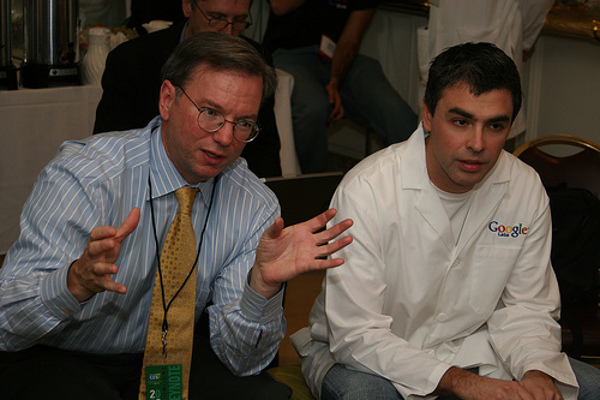 Google just got done announcing that they made billions of dollars in Q4 of 2010, but that's not the news that anyone will be talking about for the next couple of days.  Alongside their earnings report, they also informed the world that they would be switching things up at the top.  Eric Schmidt, who has led the company for the past decade, will be moving into a new role as the Executive Chairman, while co-founder Larry page will take over his CEO duties starting April 4.
Here are the quotes from the announcement:
From Eric Schmidt:  "We've been talking about how best to simplify our management structure and speed up decision making for a long time. By clarifying our individual roles we'll create clearer responsibility and accountability at the top of the company. In my clear opinion, Larry is ready to lead and I'm excited about working with both him and Sergey for a long time to come."

From Larry Page:  "Eric has clearly done an outstanding job leading Google for the last decade. The results speak for themselves. There is no other CEO in the world that could have kept such headstrong founders so deeply involved and still run the business so brilliantly. Eric is a tremendous leader and I have learned innumerable lessons from him. His advice and efforts will be invaluable to me as I start in this new role. Google still has such incredible opportunity–we are only at the beginning and I can't wait to get started."
What does this mean for Android?  Probably nothing.  It'll still be the focus of a ton of Google's efforts.
Source:  Google