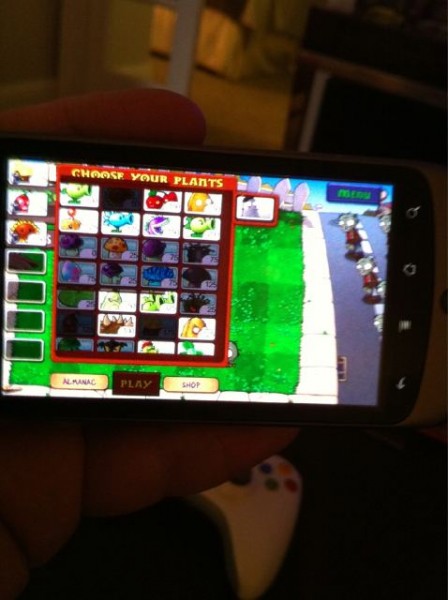 Tease! PopCap's director of editorial and social media, Jeff Green, dropped the two pictures above on the world last night via Twitter to showcase two of their upcoming games for Android.  You may have heard of a little title called Plants vs. Zombies?  What about Peggle?  Both are wildly popular on just about every platform imaginable except for our favorite, but that's about to change.  While no firm date was mentioned during this Twitter bonanza, Green did mention that the games won't be ad-based or free, which means they'll come at a price.  That doesn't bother you though, does it?
Cheers EvantheGamer!
______________________
Some of our best videos.