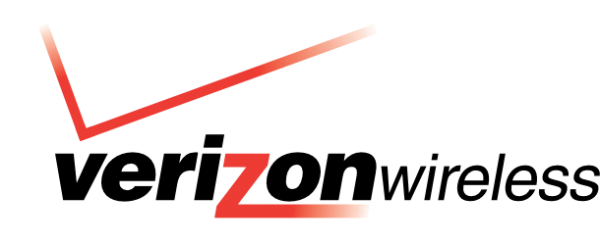 UPDATE:  Yes, they announced the i*hone 4.  It's not LTE, doesn't have any dual-core goodness, and is almost a year old.  People that lock themselves into 2-year contracts for this thing should be, well, looked after for a while.  Oh, and it's not the white version.
Yeah, we've been ignoring this story on the site and not because it could potentially be the Verizon i*hone, but because the speculation is just ridiculous.  At this point, if anyone actually thinks that the i*hone would harm what Android has going, then that person is a complete fool.  If the phone lands on our favorite carrier, we are all good with that.  At least we can stop talking about it right?  This thing has been about 4 years in the making!
So what did they announce?  We'll know in 10 minutes…
7:59AM: Ooh a white and black "Rule the Air" logo…speculate away!
8:00AM: Lowell McAdam is on stage, looking tired after CES and AVN.  OK, made that part up.  Says, "Okay, it looks like you're expecting a big announcement. I don't think we'll disappoint. If the press write something long enough, eventually it comes true. We're very very excited about our announcement today."  [engadget]
8:03AM:  He's talking about broadband which is weird.
8:05AM:  Making fun of the 4G craze.  "We've built the most reliable 3G network… we recently launched LTE… now if you promise not to print this, with all the rebranding going on with old networks, we debated calling it 6G."  [engadget]
8:08AM:  And there it is.  The i*hone will be available next month.  Can we move on now?
8:25AM:  Pricing.  $199 on 2-year contract for 16GB model.  $299 for the 32GB model.
Press release after the break.  
Verizon Wireless & Apple Team Up to Deliver iPhone 4 on Verizon

BASKING RIDGE, New Jersey and CUPERTINO, California—January 11, 2011—Verizon Wireless and Apple® today announced that the iPhone® 4 will be available on the Verizon Wireless network beginning on Thursday, February 10. Qualified Verizon Wireless customers will be given the exclusive opportunity to pre-order iPhone 4 online on February 3, ahead of general availability.

iPhone 4 is the most innovative phone in the world, featuring Apple's stunning Retina™ display, the highest resolution display ever built into a phone resulting in super crisp text, images and video, and FaceTime®, which makes video calling a reality. iPhone 4 on Verizon Wireless will also include new Personal Hotspot capabilities allowing customers to use iPhone 4 to connect up to five Wi-Fi enabled devices.

"We are pleased to introduce millions of wireless users to the industry leading iPhone 4 on the nation's most reliable network," said Lowell McAdam, president and chief operating officer of Verizon. "This is an important step for the industry as two great companies join forces to give wireless customers one of the most important technological additions to the mobile landscape this century."

"Verizon Wireless customers have told us they can't wait to get their hands on iPhone 4, and we think they are going to love it," said Tim Cook, Apple's chief operating officer. "We have enormous respect for the company Verizon has built and the loyalty they have earned from their customers."

iPhone 4 features a 5 megapixel camera with LED flash, HD video recording, Apple's A4 chip, a 3-axis gyro and a beautiful glass and stainless steel design like no other mobile phone. iPhone 4 also comes with iOS 4, the world's most advanced mobile operating system, which includes multitasking, folders, Game Center, AirPlay® and AirPrint wireless printing.  iPhone 4 customers have access to the world's most popular App Store℠ with more than 300,000 apps available in an incredible range of 20 categories, including games, business, news, sports, health and reference.

Pricing & Availability

iPhone 4 will be available on the Verizon Wireless network beginning Thursday, February 10 for a suggested retail price of $199.99 for the 16GB model and $299.99 for the 32GB model with a new two year customer agreement. iPhone 4 will be available at more than 2,000 Verizon Wireless Communications Stores nationwide, online at  www.verizonwireless.com/iphone, at Apple Retail Stores, at the Apple Store® (www.apple.com), at Apple Authorized Resellers, and by calling 1-800-2 JOIN IN.

Verizon Wireless operates the nation's most reliable and largest wireless voice and 3G data network, serving more than 93 million customers. Headquartered in Basking Ridge, N.J., with 79,000 employees nationwide, Verizon Wireless is a joint venture of Verizon Communications (NYSE, NASDAQ: VZ) and Vodafone (LSE, NASDAQ: VOD). For more information, visitwww.verizonwireless.com.

Apple designs Macs, the best personal computers in the world, along with OS X, iLife, iWork, and professional software. Apple leads the digital music revolution with its iPods and iTunes online store. Apple is reinventing the mobile phone with its revolutionary iPhone and App Store, and has recently introduced its magical iPad which is defining the future of mobile media and computing devices.