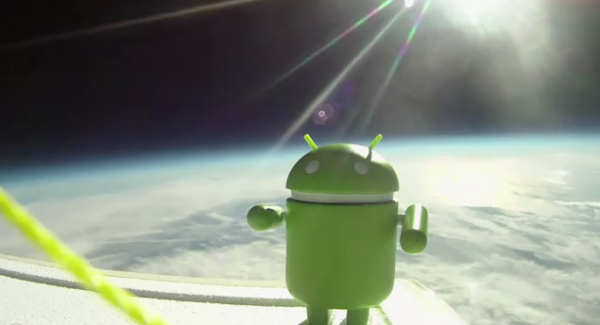 Google decided that exploring space would be something fun to casually do on a random weekend, so they made some weather balloons, strapped our favor robot collectible to them with cameras and a Nexus S, and sent them off.  They captured some great pictures of Earth, data, and found another way to get their mobile operating system some press.
Video of Andy after the break, plus the rig used to get him up there.  
Here is how they did it:
Via:  Google Mobile Blog
Cheers Jim!