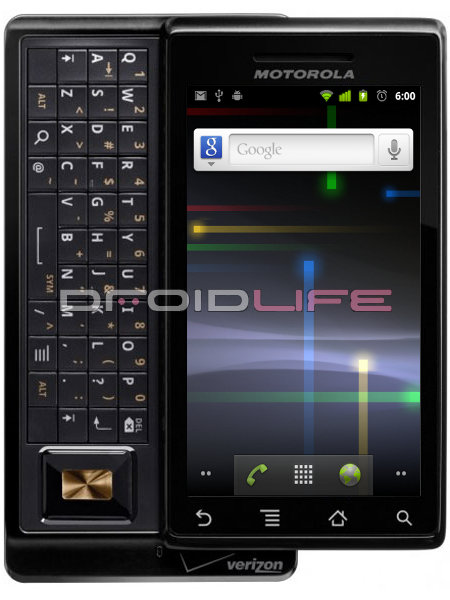 The first Gingerbread ROMs for the original Droid are starting to pop up and for the most part, people are super excited about the performance they've seen while running them.  These are first attempts though and they lack ALL Google Apps, so you won't get the full experience, but so far, people have nothing but great things to say.  In fact, most people would switch to these immediately should they actually include any of the GApps.  
Download:  neubanks89 (without GApps):  gingerbread_sholes.zip |
Download:  steinman (nandroid w/ GApps):  Gingerbread-4-OG-Droid.zip
Instructions: (2 sets)
*Original Droid ONLY.
1.  Download the neubanks89 file from above and drop it on your SD card.
2.  Boot your phone into recovery, make a backup, wipe data (factory reset) and then "install from zip."
3.  Enjoy!
or…
1.  Download the steinman nandroid file from above and unzip the folder onto your SD card.
2.  Move folder to /clockwork/backup.
3.  Boot into recovery and make a backup of current set up.
4.  Wipe data (factory reset) and then go to "backups and restore" and "restore."
5.  Choose the  steinman nandroid folder and restore it.
6.  Enjoy!
Let us know what you think!  Is the OG capable of running Gingebread?
Cheers Adam and Cody!