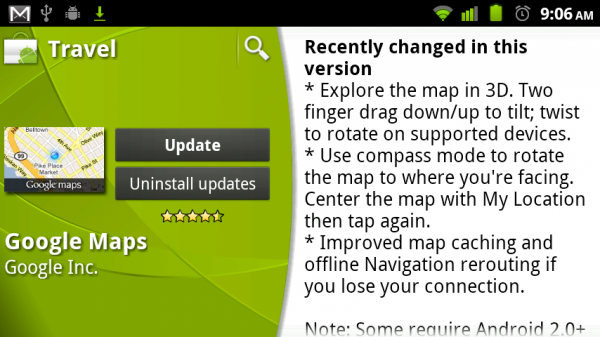 Google Maps 5 with 3D maps is out!  Go grab that sucker now and start dominating a world in multiple dimensions…
With this new version we get:
3D maps as you'll see below.
Twist-viewing to check out cities from different angles.
Compass mode to rotate map to the direction you are facing.
Offline navigation and improved map caching in case you lose connection.
Update 2:  A video of the new features has been posted here.
Update:  A couple of screenshots for you:
Cheers Eugene!