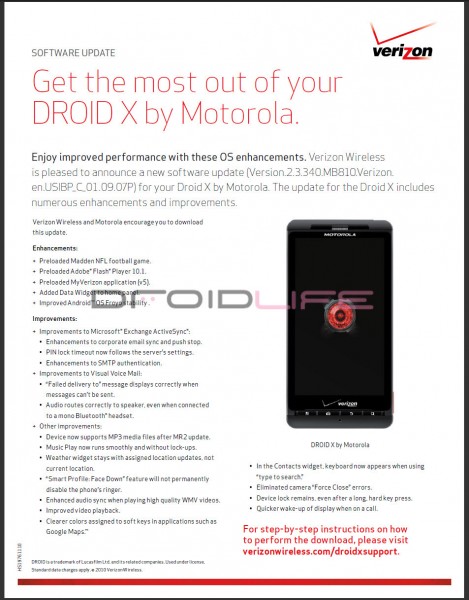 The Droid X 2.2.1 (system 2.3.340) update is ready for all users to pull!  All you have to do is hit Settings>About Phone>System Updates and your phone will grab it, download it and install it for you.  Get ready to enjoy a bunch of Exchange enchancements and…Madden 2011 on Android!
Oh, and this is NOT Gingerbread.  The 2.3.340 you keep seeing is just the Blur version.
Cheers Jim, Mark and the other 85 of you!