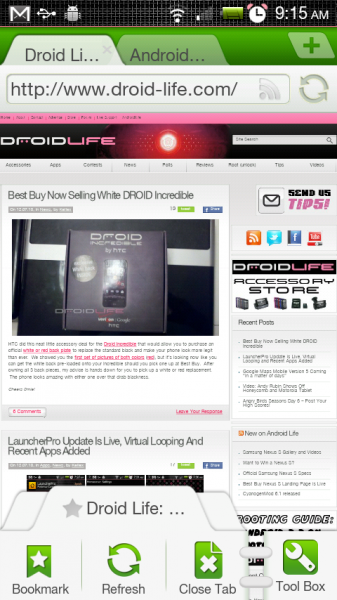 Dolphin, one of the most popular browsers in the history of Android, is taking a new approach to mobile internet greatness.  They hope to make one of the lightest and fastest browsers ever with their new Dolphin Browser Mini.  The app is still in "preview" stage, but is polished enough for you to give it a spin.  The whole idea behind this new Mini version was to make it clean, simple, and really fast.  Did they accomplish all that?  Download it for yourself and tell us!  
Here are some of the app highlights:
New fresh UI. A clean and simple user experience is available for you, Dolphin Mini provides a brand-new look and feel to you.
Speed through the web. The Web has never been so fast until you use Dolphin Mini which loads web pages much more quickly than other mobile phone browsers.
Infinite tabs browsing. You can open infinite tabs when browsing since there is no limitation on the amount.
Innovative Menu design (tool box). It is not the final version, we will upgrade it.
Download:  DolphinBrowserMini.apk
Via:  Dolphin Blog