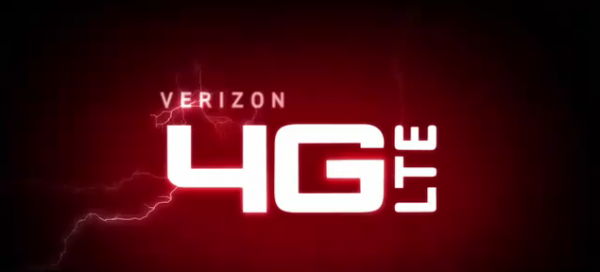 We pulled out some of the big hits from today's Verizon 4G LTE launch call.  You can also check out the entire press release from Big Red after the break.
9:38AM –
Calls will be 3G and data will be 4G.  You can do both simultaneously.  In the future, both will be 4G LTE.
9:34AM –
Pricing and data packages could change as the network evolves.  Modems do require 2-year contracts though so you are either stuck with $50 or $80 plans.
9:24AM-
Street level maps will be available starting Sunday when network is live. Viewed at verizonwireless.com/4glte.
They really don't want anyone to ask about smartphones either.  They keep reiterating the fact that everything will be debuted in January at CES.
9:22AM –
Verizon takes credit for Android explosion and says the same will happen with 4G LTE.  "Not all 4G is the same."
9:20AM –
Initial Pricing: Two data plans:  5GB for $50 and 10GB for $80.  $10 per 1GB overage.
Devices:  Two modems:  LG (on Sunday) and Pantech (later) and can be purchased for $99 after $50 rebate with 2-year agreement.  Modems are also 3G compatible.  Additional devices expected "middle of 2011" and will be debuted at CES in January.
9:15AM –
Speeds:  10MB downloaded in 10 secs, 20 photos in 60 seconds.
People covered:  110 million at launch, biggest area in LA and southern California which will be 20 million. 110 mill at launch.  Rollout completed in 2013.
9:13AM –
The full 4G LTE press release after the break.  
Verizon Wireless Launches The World's Largest 4G LTE Wireless Network On Dec. 5

Laptop Users Benefit First from Fastest and Most Advanced Wireless Network, Arriving in 38 Major Metropolitan Areas with New Value-Priced 4G Data Plans

BASKING RIDGE, NJ — Verizon Wireless announced today it is turning on the world's first large-scale 4G LTE network on Sunday, Dec. 5. Verizon Wireless' 4G LTE Mobile Broadband network will be the fastest and most advanced 4G network in America. Business users will be the first to take advantage of the 4G LTE network with speeds up to 10 times faster than the company's 3G network.

With the launch, Verizon Wireless is also offering new value-priced 4G LTE Mobile Broadband data plans starting at $50 monthly access for 5 GB monthly allowance, as well as two new 4G LTE USB modems: the LG VL600 which will be available at launch, and the Pantech UML290, available soon.

Dan Mead, president and chief executive officer of Verizon Wireless, said, "Beginning Sunday, Verizon Wireless is making the best network even better. Our initial 4G LTE launch gives customers access to the fastest and most advanced mobile network in America and immediately reaches more than one-third of all Americans, right where they live. That's just the start. We will quickly expand 4G LTE, and by 2013 will reach the existing Verizon Wireless 3G coverage area."

Road warriors using laptops will immediately benefit from Verizon Wireless' 4G LTE Mobile Broadband network with super-fast connectivity that's up to 10 times faster than the company's current 3G network. The company expects 4G LTE average data rates in real-world, loaded network environments to be 5 to 12 megabits per second (Mbps) on the downlink and 2 to 5 Mbps on the uplink.

Mead continued, "We are building our 4G LTE network with the same commitment to performance and reliability for which we have long been recognized. Our commitment to superior network performance, combined with broad 4G coverage areas and the strong value of our data plans make 4G LTE Mobile Broadband the best choice for laptop users."

4G LTE Mobile Broadband Data Plans, Devices and Coverage Areas
Verizon Wireless customers can choose from two 4G LTE Mobile Broadband data plans: $50 monthly access for 5 GB monthly allowance or $80 monthly access for 10 GB monthly allowance, both with $10/GB overage. For laptop connectivity, two 4G LTE USB modems will be initially available: the LG VL600 is available at launch and the Pantech UML290 will be available soon, each $99.99 after $50 rebate with a new two-year agreement. Both USB modems provide backward-compatibility with Verizon Wireless' 3G network. If laptop users travel outside of a 4G LTE coverage area, they will automatically stay connected on the company's 3G network.

The two modems harness the power of the company's 4G LTE Mobile Broadband network to help enterprise, business and government customers make their workforces more productive, providing super-fast laptop connectivity. Both modems will be available in Verizon Wireless Communications Stores, online atwww.verizonwireless.com, by phone by calling 1-800 256-4646 and through the company's business sales channels.

The company expects consumer-oriented handsets will be available by mid-2011. Verizon Wireless' 4G LTE Mobile Broadband network is initially launching in 38 major metropolitan areas and in more than 60 commercial airports coast to coast – at both airports within the launch areas plus airports in other key cities. Street level coverage area maps will be available online on Dec. 5. Today, customers can go to www.verizonwireless.com/4Glte to check if their addresses will be in the initial 4G LTE coverage area.

Spectrum and Network Partners
By leveraging its 700 MHz spectrum for LTE deployment in the United States, Verizon Wireless is capable of quickly deploying a high-quality wireless broadband network with excellent coverage. Verizon Wireless' primary 4G LTE network vendors, Ericsson and Alcatel-Lucent, are providing the underlying infrastructure for the 4G LTE Mobile Broadband network.

Visit www.verizonwireless.com/lte for more information about Verizon Wireless' 4G LTE network.

Verizon Wireless 4G LTE Initial Major Metropolitan Area Deployment (Dec. 5, 2010)
Akron, Ohio
Athens, Georgia
Atlanta, Georgia
Baltimore, Maryland
Boston, Massachusetts
Charlotte, North Carolina
Chicago, Illinois
Cincinnati, Ohio
Cleveland, Ohio
Columbus, Ohio
Dallas-Ft. Worth Metroplex, Dallas, Texas
Denver, Colorado
Ft. Lauderdale, Florida
Houston, Texas
Jacksonville, Florida
Las Vegas, Nevada
Los Angeles, California
Miami, Florida
Minneapolis/Saint Paul, Minnesota
Nashville, Tennessee
New Orleans, Louisiana
New York, New York
Oakland, California
Oklahoma City, Oklahoma
Orlando, Florida
Philadelphia, Pennsylvania
Phoenix, Arizona
Pittsburgh, Pennsylvania
Rochester, New York
San Antonio, Texas
San Diego, California
San Francisco, California
San Jose, California
Seattle/Tacoma, Washington
St. Louis, Missouri
Tampa, Florida
Washington, D.C.
West Lafayette, Indiana
West Palm Beach, Florida

Verizon Wireless 4G LTE Initial Commercial Airport Deployment (Airport Name, City, State) Dec. 5, 2010
Austin-Bergstrom International, Austin, Texas
Baltimore/Washington International Thurgood Marshal, Glen Burnie, Maryland
Bob Hope, Burbank, California
Boeing Field/King County International, Seattle, Washington
Charlotte/Douglas International, Charlotte, North Carolina
Chicago Midway International, Chicago, Illinois
Chicago O'Hare International, Chicago, Illinois
Cincinnati/Northern Kentucky International, Covington, Kentucky
Cleveland-Hopkins International, Cleveland, Ohio
Dallas Love Field, Dallas, Texas
Dallas/Fort Worth International, Fort Worth, Texas
Denver International, Denver, Colorado
Fort Lauderdale/Hollywood International, Fort Lauderdale, Florida
George Bush Intercontinental/Houston, Houston, Texas
Greater Rochester International, Rochester, New York
Hartsfield-Jackson Atlanta International, Atlanta, Georgia
Honolulu International, Honolulu, Hawaii
Jacksonville International, Jacksonville, Florida
John F. Kennedy International, New York, New York
John Wayne Airport-Orange County, Santa Ana, California
Kansas City International, Kansas City, Missouri
La Guardia, New York, New York
Lambert-St. Louis International, St. Louis, Missouri
Laurence G. Hanscom Field, Bedford, Massachusetts
Long Beach/Daugherty Field, Long Beach, California
Los Angeles International, Los Angeles, California
Louis Armstrong New Orleans International, Metairie, Louisiana
McCarran International, Las Vegas, Nevada
Memphis International, Memphis, Tennessee
Metropolitan Oakland International, Oakland, California
Miami International, Miami, Florida
Minneapolis-St. Paul International/Wold-Chamberlain, Minneapolis, Minnesota
Nashville International, Nashville, Tennessee
New Castle, Wilmington, Delaware
Newark Liberty International, Newark, New Jersey
Norman Y. Mineta San Jose International, San Jose, California
North Las Vegas, Las Vegas, Nevada
Orlando International, Orlando, Florida
Orlando Sanford International, Sanford, Florida
Palm Beach International, West Palm Beach, Florida
Philadelphia International, Philadelphia, Pennsylvania
Phoenix Sky Harbor International, Phoenix, Arizona
Phoenix-Mesa Gateway, Mesa, Arizona
Pittsburgh International, Pittsburgh, Pennsylvania
Port Columbus International, Columbus, Ohio
Portland International, Portland, Oregon
Rickenbacker International, Columbus, Ohio
Ronald Reagan Washington National, Arlington, Virginia
Sacramento International, Sacramento, California
Salt Lake City International, Salt Lake City, Utah
San Antonio International, San Antonio, Texas
San Diego International, San Diego, California
San Francisco International, San Francisco, California
Seattle-Tacoma International, Seattle, Washington
St. Augustine, Saint Augustine, Florida
St. Petersburg-Clearwater International, Clearwater, Florida
Tampa International, Tampa, Florida
Teterboro, Teterboro, New Jersey
Trenton Mercer, Trenton, New Jersey
Washington Dulles International, Dulles International Airport, Washington, D.C.
Will Rogers World, Oklahoma City, Oklahoma
William P. Hobby, Houston, Texas

About Verizon Wireless
Verizon Wireless operates the nation's most reliable and largest wireless voice and 3G data network, serving more than 93 million customers. Headquartered in Basking Ridge, N.J., with 79,000 employees nationwide, Verizon Wireless is a joint venture of Verizon Communications (NYSE, NASDAQ: VZ) and Vodafone (LSE, NASDAQ: VOD). For more information, visitwww.verizonwireless.com. To preview and request broadcast-quality video footage and high-resolution stills of Verizon Wireless operations, log on to the Verizon Wireless Multimedia Library atwww.verizonwireless.com/multimedia.