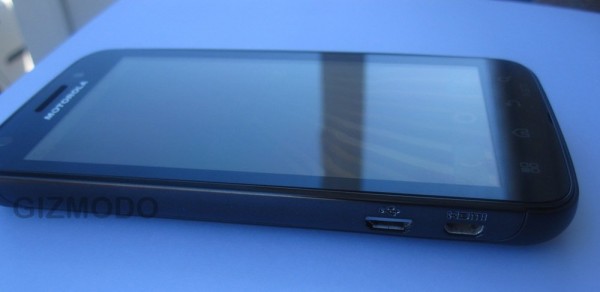 I keep using the word silly, but seriously it's just been that kind of week.  Apparently a tipster over at Gizmodo found the phone pictured above which is said to be the Motorola Olympus at a flea market…we'll just pause here for a second.  
And ready.  The flea market version of the phone looks a lot like the Motorola Defy, but appears to have a much larger screen, front facing camera, and HDMI port so it has to be the Olympus right?  Well, the tipster wasn't shy about showing the about screen or powering it on, so this doesn't feel like the typical leak.  You can see that the model number MB860 matches up and that it runs Froyo (with Blur), but we're still waiting on proof of its Tegra 2 processor.
Seriously, flea market?
Via:  Gizmodo
Cheers Ryan!