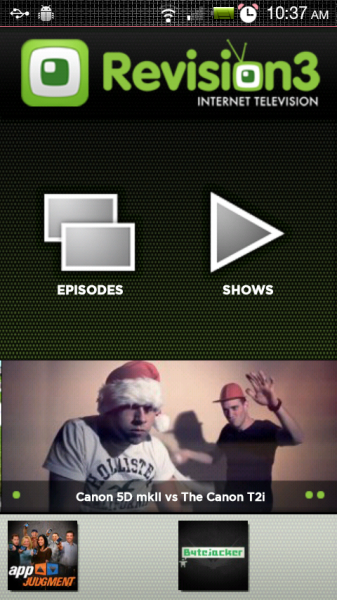 Our buddies over at Revision3 have reached out to let us know that their Android app is available for free in the market right now.  We're sort of partial to their shows as they've featured us in the past, so definitely think about grabbing this app if goofy, techie, internetie shows are your thing.
______________________
Some of our best videos.