A new "task switching" app just hit the market and it's from the developer that helped with the new UI we now see on xScope 6.  The app is called Clutch and allows you to quickly switch between recent tasks or apps without the hassle of having to long press on your "Home" button.  As you'll see in the screenshot on the right, there is a little Android head popping out of the right side and is the icon for Clutch.  In order to pull up a menu of your most recently accessed apps or tasks, all you have to do is tap on him.  But that's not all.  If you don't want to deal with a menu, you can simply press the Android head and swipe up or down to jump between them.
It's definitely in beta and there are plenty of tweaks to be made, but you can  grab it in the market now for $.99 and see an app grow into something amazing.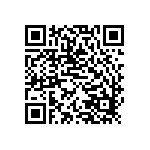 ______________________
Some of our best videos.