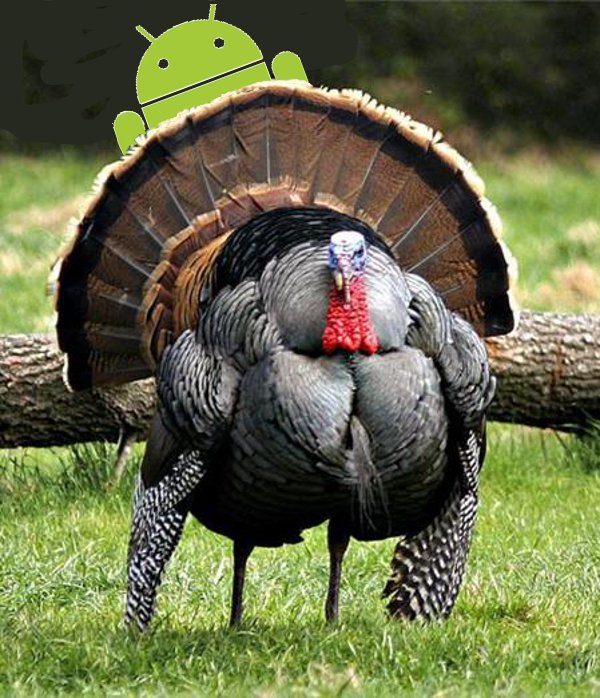 I have no idea why that Android is hiding behind a giant turkey, but that's beside the point.  It's Thanksgiving everyone!  I hope you all have family to relax with, food to stuff with, and NFL to get physical with as you gorge on massive amounts of yummies.  Today marks a day of mourning for your favorite belt and jeans that will no longer be wearable after you crush that 3rd turkey sandwich.  Have a great time everyone!
Happy Thanksgiving!
Oh, and feel free to drop photos of your Thanksgiving spreads in the comments.  I always enjoy seeing how others get down on days like this.  Be safe!
______________________
Some of our best videos.