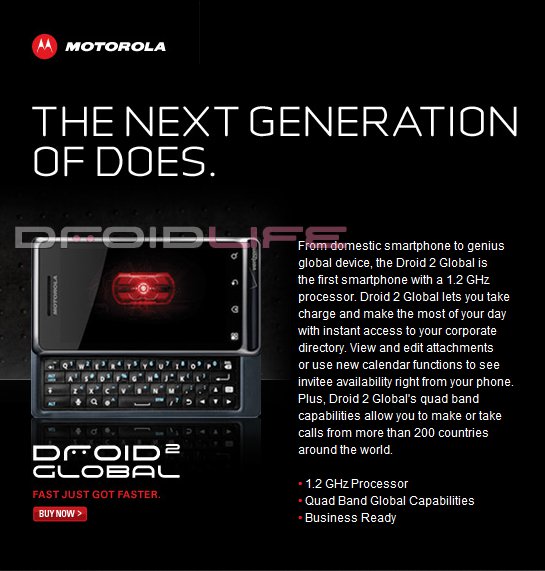 After this, we'll just stop talking about the fact that Verizon has decided to sneak in the Droid 2 Global without ever  giving it a proper announcement (Facebook message doesn't count) and then maybe they will decide to.  As you can see from the email above, VZW is starting to send out additional emails to Droid email subscribers bragging that it is the "first smartphone with a 1.2GHz processor."  Seems like something press release-worthy doesn't it?  
The full email also included this shot of the Droid Pro…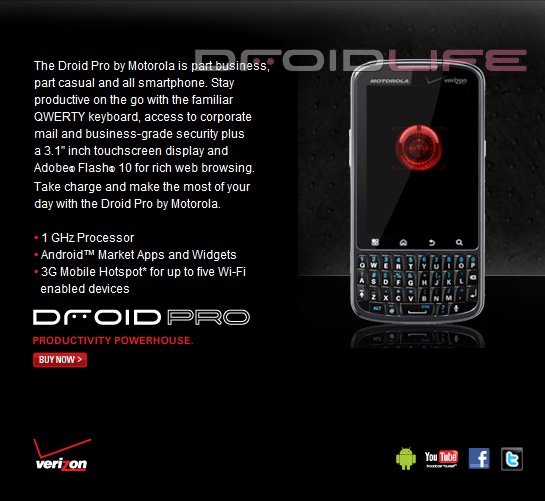 Cheers Zach and me!
______________________
Some of our best videos.