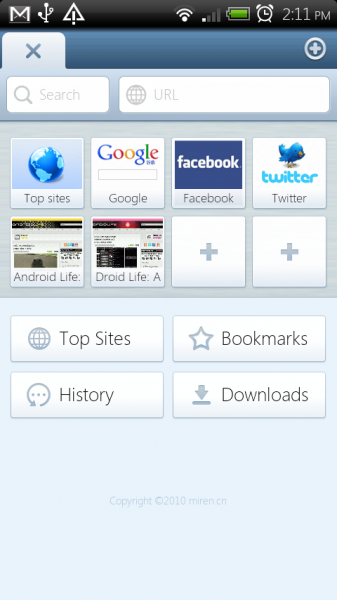 Just last week an XDA Forum member took the time to translate the Miren "Charming Browser" (aka MIUI browser) into English for all of us to enjoy and this week, the company behind it decided to release an official version.  While it's not in the market yet, it will be after we all test it for a bit and report concerns to the source thread linked below.  
Changes to this version:
– English translation
– Adjustment of Top sites
– Remove certain feature not ready for English version
– Add user agent support (in Settings->Advanced->Web page)
Download:  Miren.OfficialEnglish.apk
And I noticed in the comments on the previous post for this that some of you were concerned about Flash support.  I can confirm that Flash does indeed work, at least on embedded Youtube videos anyway.
Again, be sure to drop comments or concerns in the comments and at the source thread below.
Source:  XDA Forums
Cheers @aczm1988!