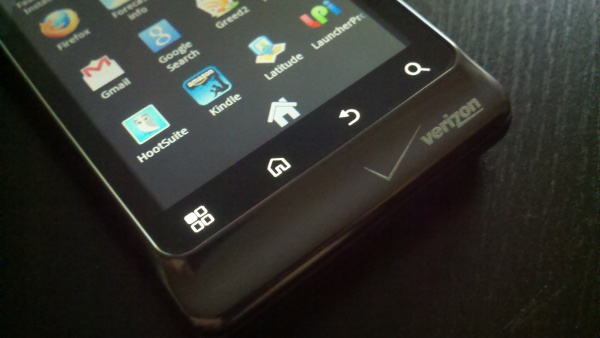 If you received the latest Droid 2 update, you need to understand one thing:  there is NOT an SBF file in the wild yet that will revive your phone should you do something major to it.  What we're saying is, the same issue Droid X users ran into is alive and well with this new D2 build.  Basically we are going to need an SBF file each time these Blur phones are updated.  
Again, if you updated your Droid 2 to build 2.3.20, DO NOT USE THE CURRENT SBF FILE that's available.  It will essentially "brick" your phone.
Update:  Sorry if I wasn't specific enough at first, was trying to just get this out to the masses as the update is becoming more and more available.  An SBF file is basically the file used by VZW techs to wipe your phone completely and reinstall a clean OS.  There is a Droid 2 2.2 SBF floating around in the wild right now, but if you update your phone with the new update, this SBF will not work and if you try to use it, could end up with a bricked phone.   This only affects ROOTED USERS as they are the ones tinkering with their phones.  For the average user, ignore this post.
Stay tuned for more…
Via:  MyDroidWorld