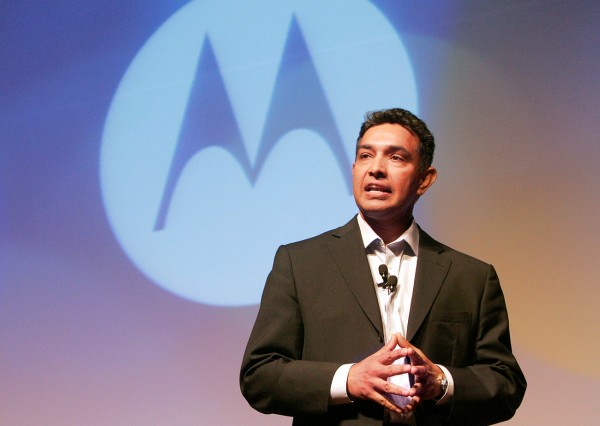 In an earnings call today, Motorola CEO Sanjay Jha told analysts that they plan to sell 5 million smartphones in the 4th quarter of this year through high-tier products which we can assume means the Droid Pro and Droid 2 Global.  There were also some questions surrounding an i*hone Verizon release coming in the near future and if that would change Moto's relationship with Big Red.  Jha made sure everyone understood that they plan on pushing forward with the Droid brand, saying specifically that they will "continue to invest in the Droid franchise."  He also mentioned that they would see some competitive pressure in early 2011 (meaning the i*hone), but that they would "cope with that in a good way."  
There was a quick mention of their tablet (Stingray) plans, but no time frame or specs were released.
Everyone excited to hear that the Droid franchise will push forward into the next year?  While I've already heard plenty of word to confirm this, it's nice to hear the CEO of the company say it publicly.  Just know that Motorola has some special things planned for our favorite brand of Android phones in 2011 and you will not be disappointed.
You can view their Q3 earnings statement here.
Via:  The Street