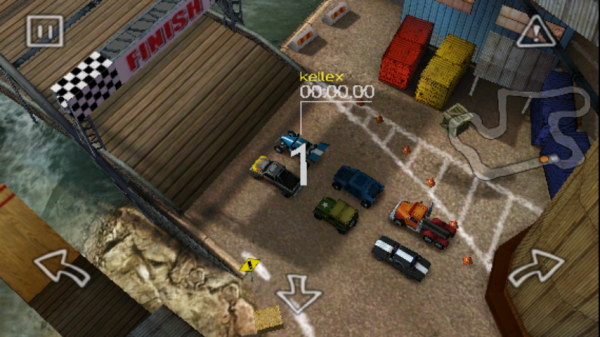 One of our favorite new Android games Reckless Racing, has reportedly been pulled from the market due to in-game server overload which its creator Polarbit, is blaming partially on piracy.  In a recent news post, they went into detail on some multiplayer server issues they were having, but then made sure to publicly announce their dissatisfaction with a growing number of pirated copies of their game…  
In addition to the many legitimately sold copies of Reckless Racing that are accessing our data servers, there are also regrettably cracked versions of the game floating around since a day or two. These get the game data from exactly the same servers as the legitimate versions, further adding to the difficulties experienced by those of you who have paid for your copy of the game.

The number of users running pirated copies will most likely continue to grow, creating an unsustainable situation and forcing us to employ additional security measures. This will regrettably delay Reckless Racings reappearance on Android Market a little further. We hope to have the new servers up and running, along with the updated build on Android Market by Tuesday afternoon, CET.
It's a pretty sad world we live in isn't it?  The game costs a measly $2.99, should cost way more, and people still can't bring themselves to pay for it.  Support the damn developers already, people.
Update:  Game back on the market.
Check out our video walk-through of the game below…
Source:  Polarbit
Via:  Droid Gamers