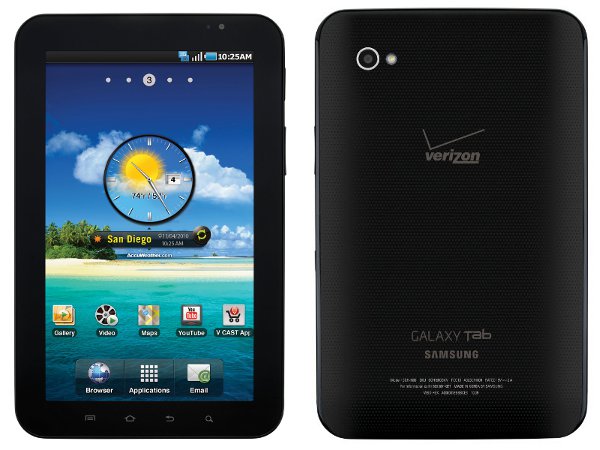 Verizon just announced the Samsung Galaxy Tab for $599 without a contract and currently has no plans for subsidized pricing by signing up for another data contract.  Pricing had been under speculation from the day this thing was announced to the world, but this model was definitely not expected.  After reading through the comments on the announcement post, I quickly get the feeling that this pricetag is way too steep for most and some sites are already predicting this to be a failure.
My thoughts would be that this is priced under the competition and well below prices we saw overseas.  In fact, if you look at the $599 price point, that's the same price you would pay for a Droid X if you bought it at full retail, so shouldn't this be considered a deal?  It also seemed that early on, everyone wanted a "wi-fi only" version because they didn't want to have to signup for another contract.  Well now you get a wi-fi and 3G version plus you don't have to sign up for a contract which I thought would be huge.
Update:  Is the verdict in?  Bad price point Big Red.
Tell me your thoughts!  Would $399 have sold you on this?  What price?

Loading ...