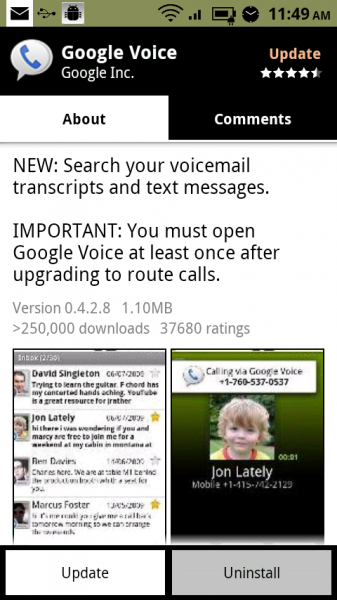 Google Voice just received a much needed update that allows you to search through your voicemail transcripts and text messages.  As you can see from the shot above, you can now easily see how many times your writers spam your inbox…err.  (Hi Tato!)  As you would also expect from a search giant, this new feature works very well and a button for it has now replaced the "Settings" option you once received when hitting menu.
Update now for free in the market!
Cheers Kendal!
______________________
Some of our best videos.