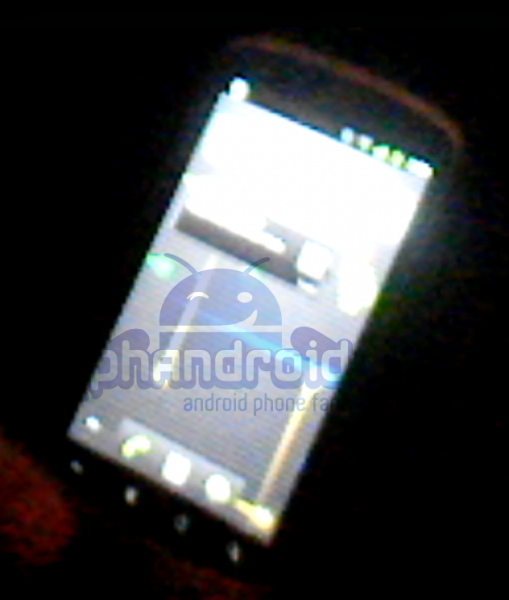 Our buddies over at Phandroid received what they believe to be  the first shot of Gingerbread in the wild and damn is it blurry.  While the photo doesn't show a lot, they've backed it up with a full write-up on what many of the new features, UI changes and app tweaks are that can be expected when it finally releases.  Early rumors suggested this would launch before the end of 2010, but their tipster says to not be surprised if it actually gets pushed into early 2011.  
Some highlights:
Video chat similar to Gtalk's desktop version
Redesigned icons
Slate/Grey notification bar (similar to the Galaxy S lineup)
Android Green color hints everywhere
Apps to feel built in to the OS rather than just add-ons
Youtube overhaul, could feature "Lean Back" support
Google Voice calls over wi-fi and data
Read up on the rest of the details here.
If only someone would just leak this now.  We're ready for a new version!
Have additional info or tips?  Submit them to Droid Life!