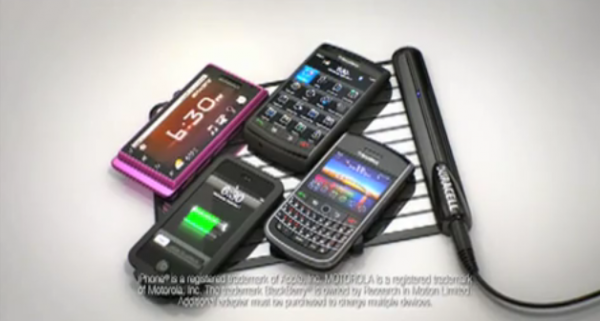 Duracell has a new product on the market called the MyGrid and in their latest commercial, they feature a variety of phones charging on it, but most notably is the pink, yes pink Motorola Droid.  It looks like Duracell had enough money to fork out for the Blackberry name, but not our family member's.  Anyone want a pink Droid?
Jump to the 15 second mark.  
Cheers Joe!
______________________
Some of our best videos.