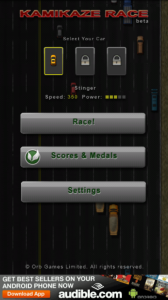 Over the last couple of days OpenFeint has been unleashing a second wave of games onto Android, but I've got to admit that I have no clue which ones are awesome or not.  With most of them paid apps, asking readers seemed like a better idea than forking out cash and refunding as we all know how much developers hate that refund policy.  So of the new games out this week (not Fruit Ninja or MiniSquadron), which games caught your eye?

Loading ...
______________________
Some of our best videos.