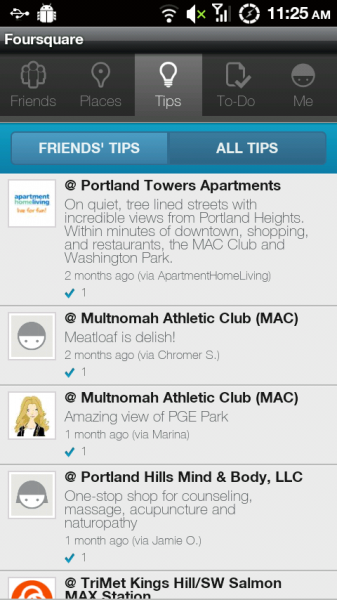 Our favorite social stalking app received a major update late last night, only adding to our ridiculous addiction for becoming the mayer of the world.  Yes, we're talking about Foursquare.  The update included some pretty significant UI changes, additional features, new tabs and more.  Changelog below:
Redesign for most activity screens.
Tips and To-do screens added as top-level tabs.
Friend information added to venue pages.
Can access friend requests from Me tab.
Can now refresh Me tab.
Switch from xml to json for API calls.
Available in the market now!