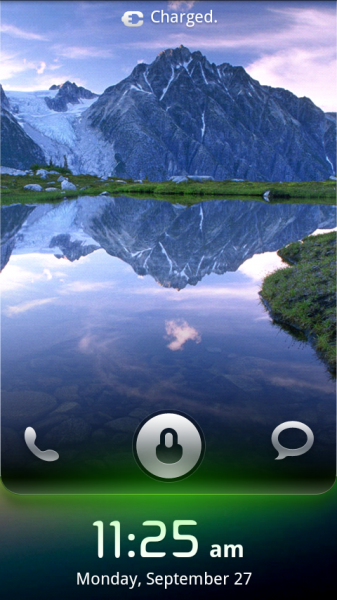 I don't really know where to start with this ROM, but it's something that floated around Youtube for a few days and seems to have taken the ROM world by storm.  MIUI is a Chinese ROM that was initially revealed on the Nexus One and was then quickly ported by US developers to every other device on the planet.  It has a ton of features that would be nice to see on both stock Android and other custom ROMs even if it looks similar to the i*hone.
Almost every thing should work and if ROMs are super interesting to you, then I suggest that you check this out even for a few minutes.  It's running Android 2.2 and a Chevy kernel so you can overclock it.
Video and instructions after the break.  Enjoy!  
Video Action:
Instructions:
1.  Download the MIUI ROM to your Droid:  Zen_MIUI-v2.zip
2.  Open ROM Manager and choose "Install ROM from SD Card."
3.  Choose the Zen_MIUI-v2.zip file you just downloaded.
4.  When prompted, check BOTH boxes for making a backup and wiping data/cache.
5.  Your phone will reboot, make a backup, wipe and install the MIUI ROM.
6.  It should reboot if finished successfully.  Enjoy your random ROM!
If you run into a dialer force close issue, check out this fix.  Simply flash the file in Clockwork just as you did with the ROM.  No wipe necessary.
Source:  Zen-Droid
Cheers to everyone who sent this in!