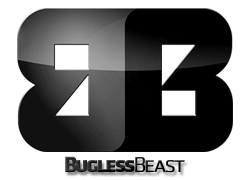 Pete finally returns after a long layoff and just so happens to bring a new version of Bugless Beast, his incredibly popular Droid 1 ROM.  This comes packed with some feature that I'm not any of us have even dreamed of, and trust me when I say that that is a good thing.
Some of the highlights:
Automatic app install after wiping data and cache
Apps installed to data instead of system for easy uninstallation
Includes 3 of his paid market apps:  sound recorder, video camera, testing menu
Since I'm in San Francisco, I haven't had a chance yet to flash this so I'm curious to know from all of you how it's going.  Pete's ROMs are always top notch and this version has had a ton of buzz surrounding it.  Go get it!
Read the full ROM write up at Pete's blog.  Changelog here.
Download the ROM here.
Anyone running this yet?  Let me know what you think!