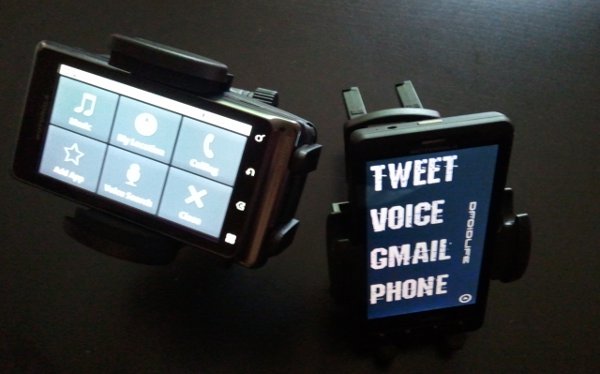 If you are sick of having to buy a new car mount each time you pick up a new device, then you need to check out Arkon Resources and their lineup of mobile mounting products.  The crew at Arkon has actually created an entire lineup of mounts called Mega Grip that are dedicated to the new wave of oversized devices we're seeing on the market today, like the Droid X, Samsung Fascinate (our review!) and EVO 4G.  We were able to check out a few of these new Mega Grips and give our opinions on them which you can see after the jump!  
Travelmount Deluxe Mini Windshield/Dashboard Mount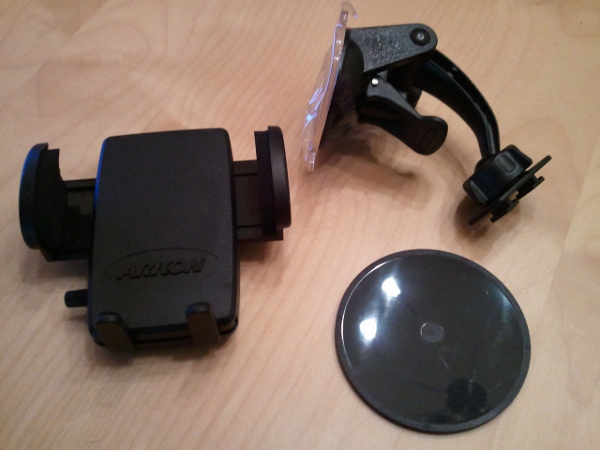 This may look like your standard car mount, but it seriously fits almost anything you can stick in it.  I dropped my Droid X in this mount and probably could have fit the Incredible alongside it.  They aren't kidding with the term "Mega Grip."  The actual mount is about as easy to use as you'll find.  Slide in the back mount piece into the big squares on the back, drop your device in, squeeze the grippy sides together until it grabs your device.  That's it.  To release, simple hit the release button and your device will be freed.  This will now be my "go to" car mount.
Removable Air Vent Mount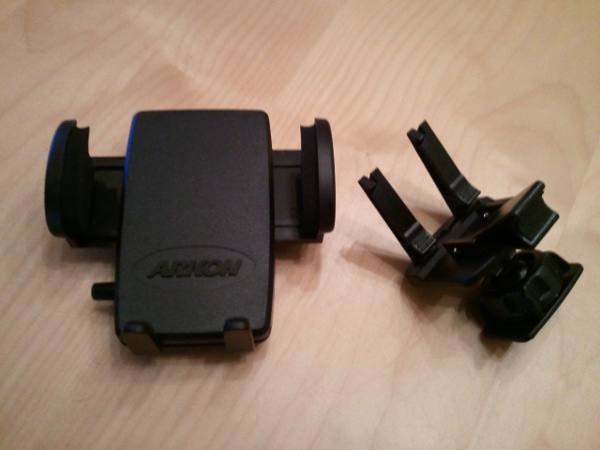 Similar to the windshield/dashboard mount, this air vent version will hold almost anything.  It will definitely hold every single device on the market.  I'd actually be interested to see if a Dell Streak would fit, although that may be a little tight.  So the vent mount does as the title describes, it slides into an empty vent and holds fiercely with a couple of jagged grips.  This is definitely not some flimsy piece of plastic.  Actually, none of their products are.
Sports Armband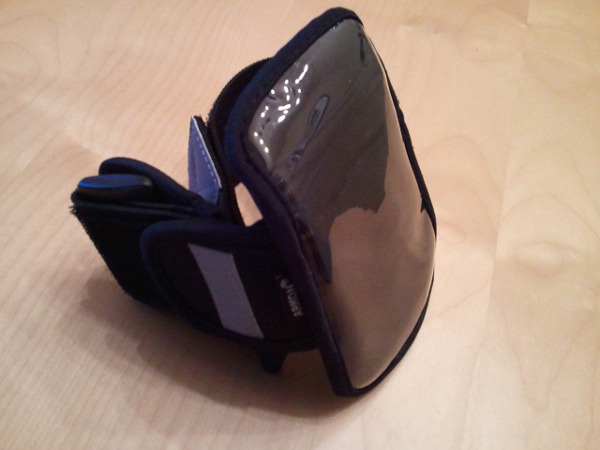 For the gym rats in the area, the armband is right up your alley.  A great alternative to those that are meant for i*hones or i*ods only.  I was able to get my Droid 2 and Fascinate in there, but not my Droid X even though the packaging says it'll fit.  A great little product, especially if you hate carrying around your phone and mp3 player because there were no options for your Droid.  Here you go.
Friction Dashboard Mount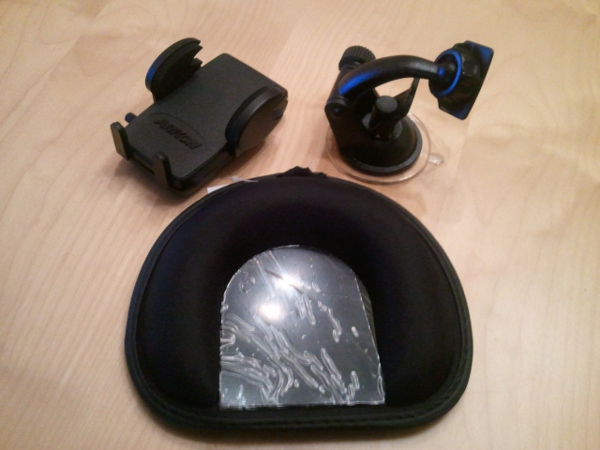 The friction dashboard mount is like the ultimate mounting solution for any car.  If your dashboard is missing a spot to attach a mobile mount, then this is your option.  You get a padded friction bed which allows the provided suction mount to stick right to it.  It may take up space and look like a flight pillow, but some people need other options right? It comes with the same Mega Grip holder that the rest of products come with so it'll definitely hold your big screened machine.
Overall I was pleasantly surprised with the Arkon lineup.  A lot of accessory companies care about pumping out cheap plastic pieces for each new device, while these guys care more about long term quality.  If you buy one of these Mega Grip mounts, you will seriously be able to use it for years to come on every single one of your devices.  I'm definitely impressed.
Once again, a big thanks to Arkon for sending us these products to review.  Be sure to check out their whole lineup of Mega Grip products!
And stay tuned, because we'd like to give away some of these mounts!  Contest time?  Oh you betcha.