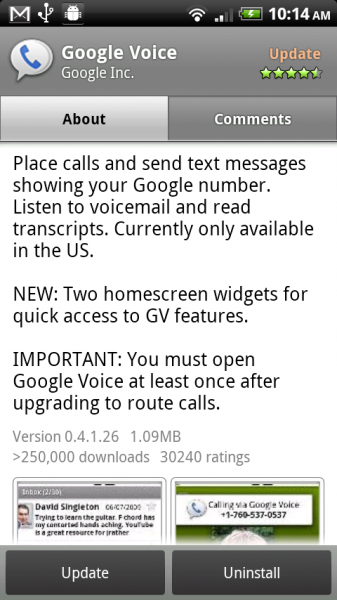 The new Google Voice with widgets has gone official.  And actually everyone needs to update to this new version, including those that installed the leaked version from the G2 system dump that we posted last week.  For those not familiar, this update gives you 2 widgets which you can see in the screenie above.  A nice addition to one of the greatest apps ever invented.
Available in the market now.  Download Link
Source:  Google Voice Blog
______________________
Some of our best videos.