When the Droid X first launched, there was some confusion surrounding the battery pull tab and whether or not it should be removed.  In fact, there was even a little rumor suggesting removal of the tab would be grounds for instant warranty cancellation.
Good news though!  As you can see from the shot above, new DX devices are shipping with a much clearer pull tab featuring 2 logos to remind you not to cut or remove.  Silly.
And here is the previous version…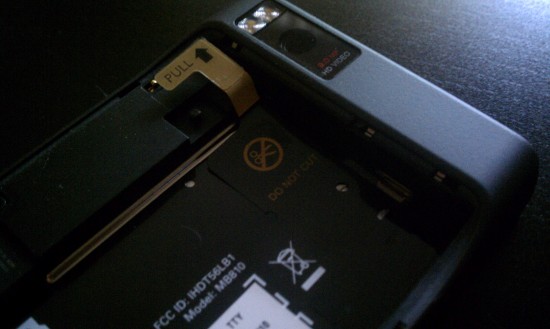 Anyone remove their pull tab?
Photo Source:  Android Central