One of our readers appears to have unlocked the first R2-D2 code!  The crew in our R2-D2 Droid 2 thread has been working at an amazing pace using the tweets sent from @DroidLanding and it looks like that work has paid off.
After magically solving clues over the past 3 days, we were led to this Youtube video which included a comment clue directing everyone to this Star Wars book.  Reader tarrx3 put in the barcode from the back of the book which was the correct code!
Once the code was placed, he was told that he would be notified if he was indeed the first.  Let's hope so!
Update:  The confirmation of the unlocked code from @DroidLanding…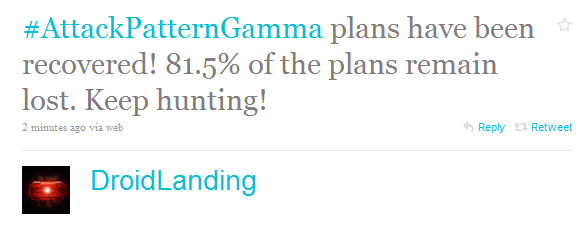 This might be your best chance at winning an R2-D2 Droid2!
Time to start following our dedicated thread!
Oh and go check out the R2-D2 widgets at droiddoes.com/r2d2.