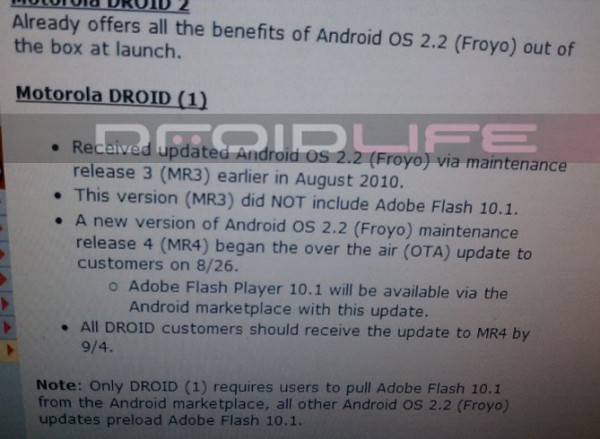 Don't worry, we haven't been ignoring any of your tweets regarding the status of the FRG22D Froyo update for the original Droid which allows Flash 10.1 to be downloaded from the market, we were simply waiting to hear from VZW.  It appears as if the rollout for the update could last through 9/4 so you'll need to remain somewhat patient if you have yet to see the notification hit your device.
Of course, you could always manually update today.
______________________
Some of our best videos.