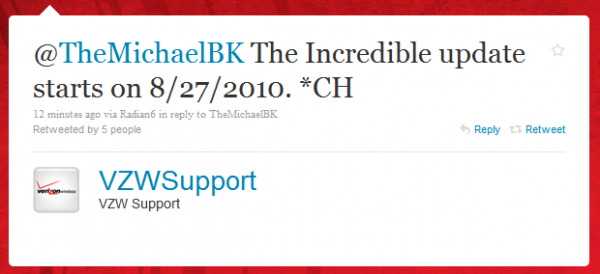 The official Verizon Support Twitter account has weighed in this morning with news confirming that the Incredible Froyo update indeed starts today.  (And yes, this account has been verified.)  While this isn't news to us after we showed the world an email from Verizon with today's date on it yesterday, I do hope this helps some of the doubters out there, because damn, there are a lot of you.  (Smiley!)
Let us know as soon as you see the update hit your device!
______________________
Some of our best videos.