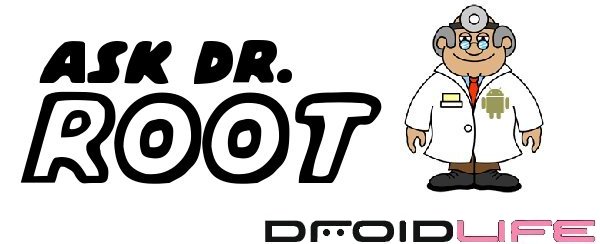 Our resident expert when it comes to anything Droid or Android related, but what he really loves is dissecting rooting questions.  There is nothing our Dr. doesn't know, so ask away!  Ask Dr. Root.
____________________________________________
Dear Dr. Root,
What are the best settings to encode video for use on my Droid  X?
To answer your question I did a bit of digging and came across this.  This should give you a great starting point. There is a good wealth of information here and it comes strait from Motorola.
Dr. Root, What is the best android tablet out right now?
In my opinion the tablet game is still very new. I would wait until the Christmas shopping season swings into full gear. Not only will you have more choices, you will most likely find that Black Friday deal of a lifetime. I'll leave you with a teaser that Google is supposedly building one with HTC.
Dr. Root, why does my weather widget not update correctly?
Well there are a number of of reasons this could be happening, first check and make sure that you do not have it set to be killed by your task killer if you are using one. Next, see if your widgets support more than one option to pull your weather information in. Google offers weather information for a lot of widgets, but this doesn't mean you have to use them. Weather forecast widget (paid app) and Snowstorm weather widget (free app) are both some options to check out. Both come with options to skin the widgets.These are both available in the market.
The top widget is Snowstorm and the bottom widget is Weather forecast
Dr. Root,  RSD Lite 4.7 wont  recognize my Droid X. What do I do?
If you downloaded RSD Lite 4.7 it should have come with a patch file named pst flash. First, make a copy of the orignal pst flash file and save it somewhere on your computer. Replace that file with the updated patch file. If you need this file it can be found here. Once this is put in RSD Lite restart the program and it should find the phone. Good luck and remember, flashing sbf files can be risky.  Now for the disclaimer. (This information has been provided as is and Droid-Life assumes no responsibility for any problems that may arise.) Happy flashing and be careful.
Thats it for this week. Please keep sending those questions my way!
mrpicolas.. aka [email protected]