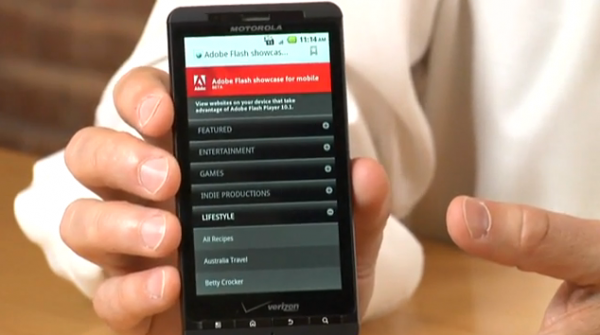 It feels pretty good these days being a part of the Android community, especially with companies like Adobe and Google partnering up to create so many amazing products that push the boundaries of mobile technology.  Well today, Adobe is hosting an Android summit that will give them an opportunity to show off all of their latest boundary pushing goodies to a group of bloggers and we get to be a part of it!  Yep, we're kickin' it down in San Francisco for the day and will most definitely come away with some mind blowing news that we'll be able to share with you, right here.
We'll also have multiple opportunities throughout the day to sit down and chat with the best of the best when it comes to Flash, AIR, etc. and if you have anything in particular you'd like us to pick from their brains, then shoot us your questions in the comments.  I'll continue to look back throughout the day, so keep 'em comin'!
And on a related note, coverage today is going to be a little whacky as the  day is completely packed, but hang in there and we'll be sure to keep you as up to date as we always do.
Questions!