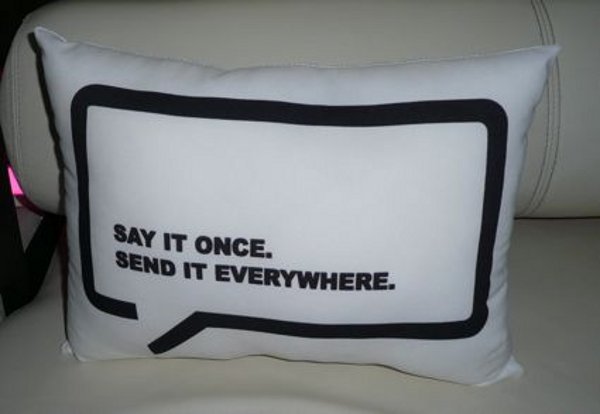 In a recent Q2 earnings call for Motorola, CEO Sanjay Jha talked all things Moto, but as you may have expected, highlighted a lot of mobile business including their new Droid X and its early success.  One of the more interesting points though, was his acknowledgement of the DX as not being a "Google-experience" device and instead running MotoBlur.  Yes, the same MotoBlur we've been telling you that it runs, but everyone else seems to be in denial over…
Remember that DROID X is not a Google-experience device. It's a Motorola-experience device and we have spent a lot of time integrating a lot of experiences, which are unique to Motorola, MOTOBLUR is one. Certainly, the user interface is meaningfully improved also from what we delivered in our first MOTOBLUR experience.
Not to jump up and down and scream "We told you so!" but seriously, the clues were all there weren't they?  It should also be noted that Moto plans to move away from Blur as a brand and instead will continue to enhance the experience of the skin in the background much like we've seen on the DX and soon-to-be-released Droid 2…
With MOTOBLUR, we have found that being able to convey the value proposition around MOTOBLUR is not an easy thing to do in a 30-second ad spot. We have decided that we will focus on the value proposition of products and not MOTOBLUR as a brand name in its own right. MOTOBLUR continues to be important and I think you will see increased functionality in MOTOBLUR. This notion of push-Internet is going to be very important to us, but as a brand name, which we make matter in front of consumers as a brand name, I don't think that's going to be our focus going forward, but we see the experiences that we deliver is being relevant and differentiating us.
We were definitely hoping for a "Death to Blur!" mention and that a series of Google-experience phones was on the way, but that appears to be just a pipe dream.  Maybe when Gingerbread arrives?
Source:  Morning Star
Via:  Android and Me