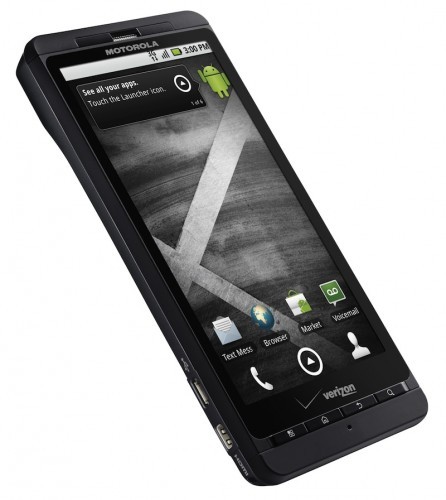 A recap from a weekend full of Droid Life goodness that you may have missed while spending too many hours away from your computer. We wouldn't want you missing out on the latest rumors, news, hacks, apps or ROMs now would we? Catch up!
Verizon Professes Love for Android, Not for iPhone – We broke the news on Friday morning that Verizon would be saying "no" to the iPhone 4 and professing its love for Android on Sunday.  It was all confirmed.
Details on Verizon's 3G Smartphone Upgrade – Ready to upgrade to the Droid X, Incredible or maybe even Droid 2?  Verizon is hooking up 2010 upgradees with an early option.
Custom ROM Friday: JRummy FRF83 Froyo – The "from source" ROMs are starting to go live across the interwebs and we went with one of our favorite developers to break the ice.
Download:  Droid X Live Wallpaper – The creepy watching red eye live wallpaper from the Droid X has been ported over to any Android phone running 2.1 or higher.
Download:  Droid X Non-live Wallpaper – And for those that experienced slowness with that live version, we also gave you the basic wallpaper style of the creepy red eye.
HTC Changing Screens on Incredible? – The Incredible has been a part of all sorts of rumors lately and the newest has it shipping with new Sony LCD screens instead of its original AMOLEDs.
Follow the Droid X Scavenger Hunt – The @DroidLanding Twitter account scavenger hunt is in full force.  Time to start following along!
With the addition of the Droid X to the Droid family last week and another expected in August, things are really ramping up.  It feels really good to be a part of what many consider the best lineup of Android devices on the planet.  Yay Droid!