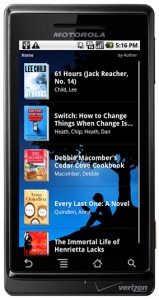 Ready to get your Android Kindle on?  Amazon has finally released the Kindle app to the Android Market in hopes of satisfying all of your mobile book reading needs.
As you may have guessed, this app allows you to access all of your previous Kindle purchases, works in both landscape and portrait mode, and most importantly, let's you act like a Kindle owner without actually purchasing one.
Free baby!
Download:
______________________
Some of our best videos.