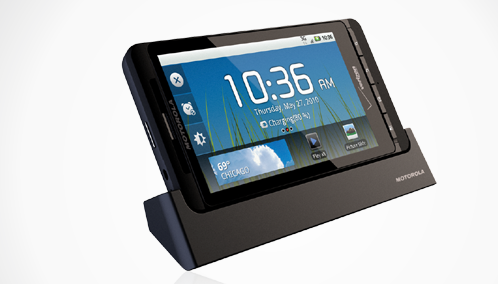 Mototorola is calling the new docking station for the Droid X an "HDMI Multimedia Station" meaning you'll be able to dock your Droid X, charge it and stream HDMI video to your TV.  It also appears to have some nicely refined styling which makes the Droid 1 docking station look, well, ancient.
And check out the car mount and HDMI cable which will soon be available as well…

No pricing has been finalized, but you can find them all here.
Update: Pricing has been finalized – HDMI Station ($49.99), Car Mount ($39.99), HDMI Cable ($19.99) and Silicon Skins ($19.99).
Cheers Mike!