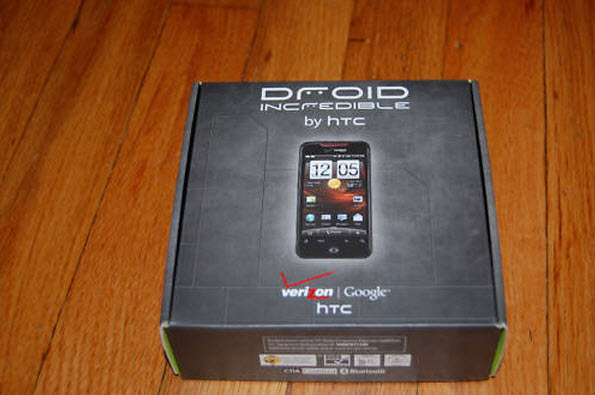 It looks like the Droid Incredible is finally shipping with DROID themed packaging after almost 2 months of life in the wild.  We knew it was coming, but had almost forgotten about it after all of the delays.
A few additional shots…

Not sure I totally understand the neon green accents, but at least we're a matching family again. And I've got to admit that I feel a little robbed. That original white box just wasn't all that fascinating.
Cheers Joey!