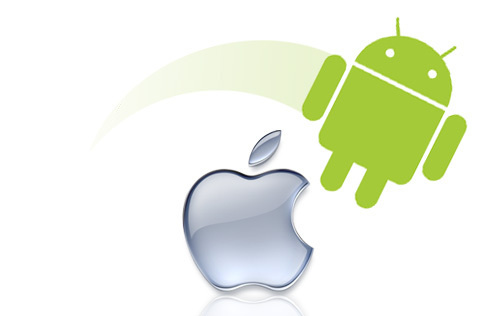 At times, a handful of the major technology blogs still seem a little too in love with Apple and the iPhone while the rest of the world is realizing Android is already blowing past it.  Then today happened.  While I don't follow Gizmodo enough to know their coverage of the iPhone, they sure seem to be loving them some Android today.  Two "top 10" lists dropped, one of which will surely cause a stir in the black turtle-neck crowd…
10 Things Android Does Better Than iPhone OS
*I just grabbed the headlines, but the link above gives the full descriptions.
1.  Android can run multiple apps.
2.  Android keeps information visible on your home screens.
3.  Android has a better app market.
4.  Android gives you better notifications.
5.  Android lets you choose your hardware.
6.  Android lets you choose your carrier.
7.  Android lets you install custom ROMs.
8.  Android lets you change your settings faster.
9.  Android does social and Google integration.
10. Android gives you more options to fit your budget.
It's tough to argue against that list, right?  While #3 is easily debatable, the rest of the list pretty much sums up the basic greatness that is Android.  It's all about freedom baby.
They also tossed out a 10 of the Best Android Apps list, most of which have been covered by us already.
Thoughts on Gizmodo's lists?  How far has Android really come?  Sure, the next-gen iPhone is coming, but is anyone worried at this point?  We've got Froyo and a handful of new devices on the horizon!