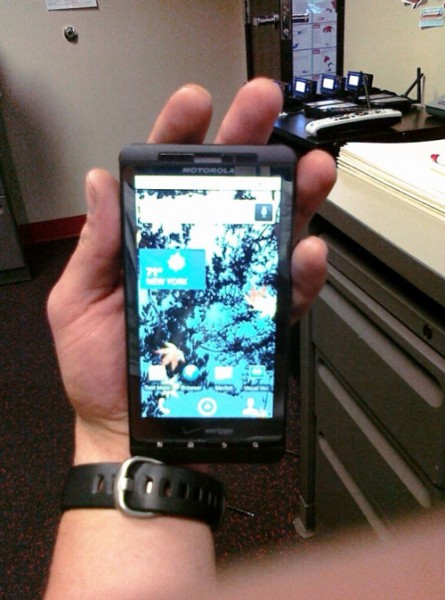 There is your first real look at the Motorola Shadow which is slated to land on Verizon some time in the end of June or early July.  Apparently it was left in a Verizon corporate gym and someone snapped a quick picture of before the phone was locked remotely.  Awesome.
The gym employee who found the device even managed to get a little info out of the guy who shamefully returned after hitting the preacher bench…
16GB internal storage
Snapdragon processor
HDMI port
8MP camera
4.3″ screen
Likely running Froyo
Looks exactly like the leaked photo we posted on Saturday.
Oh, and this is another great opportunity to remind everyone that the Droid 2 and Shadow are DIFFERENT DEVICES.  When you get the chance, make sure to spread that word to some of those…well…bigger sites.
Source: Gizmodo
Cheers Jose and Wes!